B E S T

​
B - Be Kind
I will be kind to others
We will be kind to all teachers, staff, and students by using good manners and positive words

E- rEspect
I will respect myself and others
We will show respect by having a positive attitude , giving iur best effort, and working cooperatively with all teachers, staff and students.

S- Safety
I will practice safe behaviors and respect the safety of others.
We will be expected to keep appropriate control of our hands, feet and objects.

T- properTy
I will take care of my property and respect others property.
We will keep our workspace organized. Classroom materials will be handled with care . Students will respect the property of others.
Powered by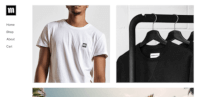 Create your own unique website with customizable templates.